Many thanks for your contributions to
The 10th Japan-Korea Joint Seminar on Physical Oceanography
dedicated to Prof. Jong-Hwan Yoon on his retirement



RIAM location Map

Hotel location Map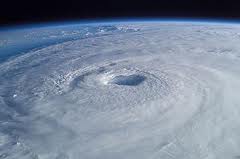 Target of the seminar slightly changes each time. In this memorial 10th event, we will celebrate Prof. Yoon with his life-time achievement. It means that this seminar covers widely the physical oceanography and beyond.
Most presentations in this semi-open meeting may be related to the latest topics of individual research work. This series of seminar have actually provided more chances to experience English oral presentation for Ph.D students and young scientists. We keep a certain time range for such young ages. At the same time, we welcome informal senior talks on some episodes with Prof. Yoon.
Year 2011

Abstract and registration deadline

Hotel registration dead line

Year 2012

Arrive in fukuoka

Small welcome party

Morning/Afternoon: J-K joint seminar

Evening: Retirement party at Futsukaichi hot spring

Morning/Afternoon: J-K joint seminar

Evening: Your departure from Fukuoka
Please send us title, author(s), and abstract (100-400 words in plain text) of your presentation by the end of November, 2011.
This selection may depend on abstract content, generation balance, relevence to Prof. Yoon's achievments, etc.
The seminar will take place at the main conference room (大会議室) of administrative office building (共通管理棟) in Chikushi Campus, Kyushu University. You may find the building #15 in

a campus map

.
Will be held in a small house named "Chanoko" (茶の子) near Dikanso. The location is shown by sign "B" in this map.
The party will start at around 7:00pm, with an estimated individual charge of 4000JPY.
Please tell us your attendance before December 21st.
I would recomend you to check in Daikanso early and relax at the hot spring until the welcome party.
will be held at Daikanso (大観荘) of Futsukaichi hot spring (二日市温泉) .
(http://www.crossroadfukuoka.jp/en/event/?mode=detail&isSpot=1&id=400000006509)
We can reserve your room at Daikanso with special discount. Please send a request to

joint@riam.kyushu-u.ac.jp

by middle of December.
We will organize one more party after the final lecture (最終講義) of Prof. Yoon in March 22nd, 2012. You can also attend these final events (in Japanese), especially if you miss the first party.
The best access from Fukuoka airport to "Daikanso" (

大観荘

) may be given by express bus. The nearest stop "Chikushino" (

筑紫野

) is just located in front of Daikanso on the highway. You will walk through a tunnel to reach Daikanso from the bus stop. The sunday time table may be found here:
(domestic terminal): http://jik.nnr.co.jp/cgi-bin/Tschedule/table.exe?from=511430&to=331470&kai=O&yb2=N
(international terminal): http://jik.nnr.co.jp/cgi-bin/Tschedule/table.exe?from=511440&to=331470&kai=O&yb2=N
By train, JR Futsukaichi Station (JR

二日市駅

) is within a walking distance to Daikanso. Please find the blue arrows in the

same map

.
The room rate for Daikanso is estimated to be 5500JPY for one night plus breakfast (mandatory) if you share one large room with colleagues. The default is four persons in one room, which is actually fun.
| | | | |
| --- | --- | --- | --- |
| Fax: +81-92-583-7492 | Tel: +81-92-583-7492 | Email: joint@riam.kyushu-u.ac.jp | Address: 6-1 Kasuga-kouen, Kasuga, Fukuoka 816-8580, Japan |